SILICON VALLEY ONE

The United States of America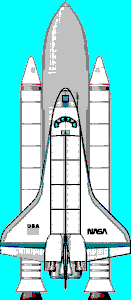 Software Engineering Consulting
Software Technology Research Services

Overview
This web page is dedicated to providing information and news on the CLIPS rule-based language developed by NASA's Johnson Space Center.
CLIPS is a rule-based language that was developed by NASA's Johnson Space Center. The language is available free-of-charge with source code from numerous Web sites. Several of the more popular download sites are provided below.
NASA CLIPS Resources
| | |
| --- | --- |
| Resource | Description |
| CMU CLIPS Repository - Downloads | Provides a repository of CLIPS versions, patches, and references. |
| http://clipsrules.sourceforge.net/ | Information, source code, binaries, latest patches, CLIPS links... |
| | This document discusses how to parallelize a CLIPS-like rule-based language with a set of relevant research references at the end of the document. It also provides a nice overview of expert systems and how the Rete pattern matching algorithm works with diagrams. |
| | One of the more popular commercial rule-based languages of the late 1980s is now online for free: forward chaining and backward chaining. PPS was the research that led to OPS-2000. This software was not based on CLIPS. This was Frank Lopez's fourth RETE-based language: his final masterpiece. |
NEW CLIPS Releases
Since 1986, Gary Riley, Brian Donnell, and the rest of the NASA CLIPS team have driven the delivery of all CLIPS releases from CLIPS 2.0 to CLIPS 6.0.
CLIPS Books
Background
This web page is maintained by Frank Lopez.
After designing and developing CLIPS 1.0 in 1985 for NASA, Mr. Lopez created several other rule-based languages.
CLIPS 1.0

NASA CLIPS 1.0 was created in the Spring of 1985 while Mr. Lopez was a NASA CO-OP employee.

NASA, Johnson Space Center, Houston, Texas, 1985

NASA CLIPS 1.0 was created on the second floor of NASA's Mission Control Center building in Houston. It was literally created within 30 feet of the Mission Control consoles you see on television, or may have seen in person if you have visited the Johnson Space Center in Houston.

The first CLIPS rule fired in March 1985 on an HP 9000 running UNIX.

The first real program coded using CLIPS was developed by the Purdue University Electrical Engineering department in 1985.

CLIPS-2

Purdue University, 1985-1986

different release than NASA CLIPS 2.0
Forward and backward chaining rule-based language designed from the perspective of the C++ language rather than Lisp.

Intellipro International, 1988 to 1995.

SILICON VALLEY ONE, 1996 to Present.
Frank Lopez is the founder of Silicon Valley One, Online Planet, Intellipro International (TM), as well as a NASA Alumni, Microsoft Alumni, and Oracle Alumni.